Print Club London
Working closely with the Print Club London team and reviewing site analytics, we were able to identify the key elements of the site that needed the most attention, the 'Shop' page and mobile. By using site data to inform us before we kicked off the project, we were able to make an impact quickly on increasing conversations and improving the overall shopping experience.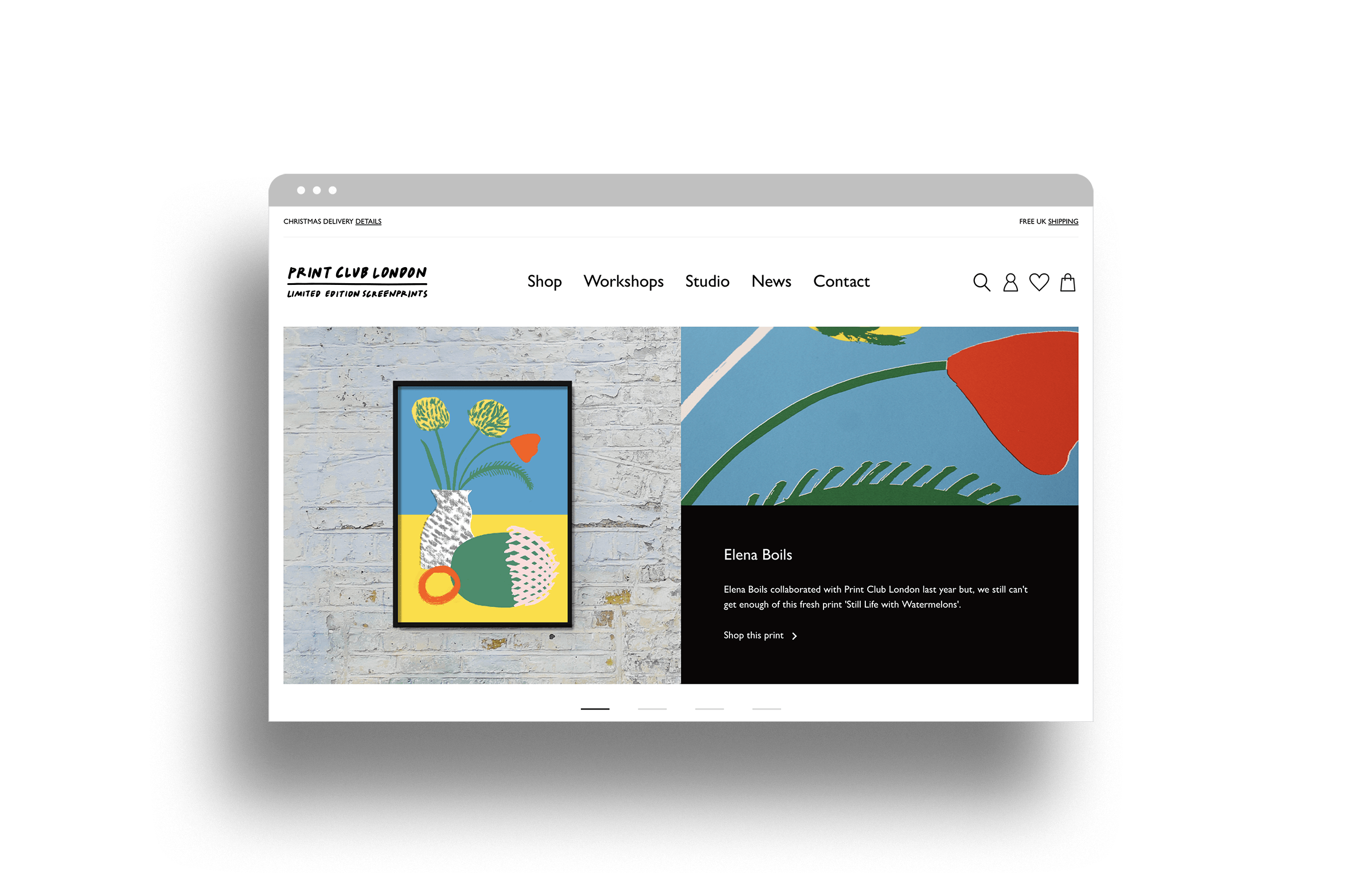 After identifying the key pain points, we set out a design strategy that focused on the browse-ability and filtering of their vast print range.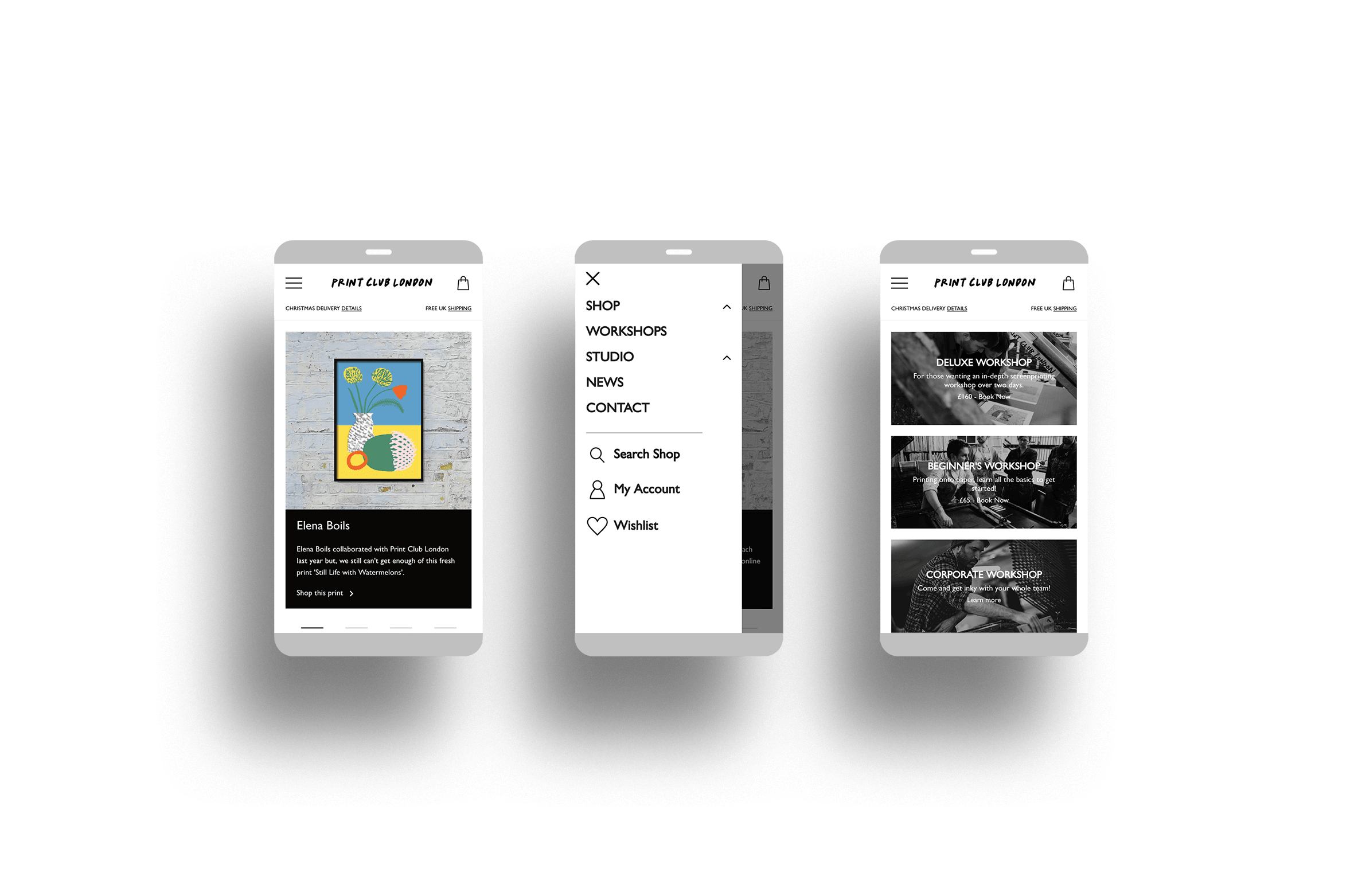 Our first task was looking at the shop page. We focused on giving users the choice to search how they wanted, whether that was by theme, price, colour or artist – which helped users find what they wanted.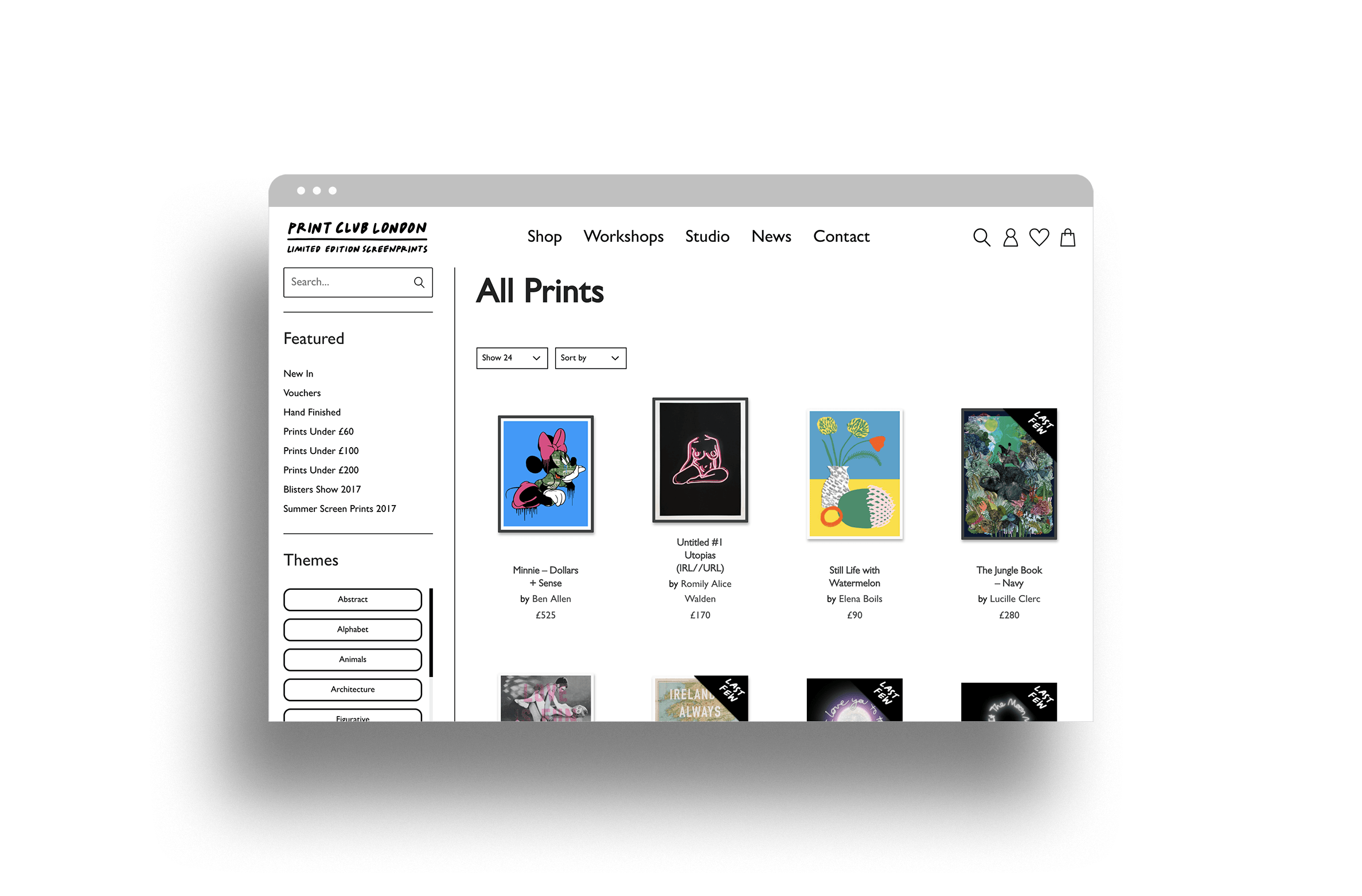 Following the updates to the shop page, we turned our attention to the mobile experience. We revised the navigation and layout of mobile templates, to better aid users flow through browsing and on to purchase.
Our work resulted in conversion rates rising by 11%, revenue growing by 44%, transactions increasing by 33% and average order value increasing by 8.5% compared to the Christmas period from the previous year.